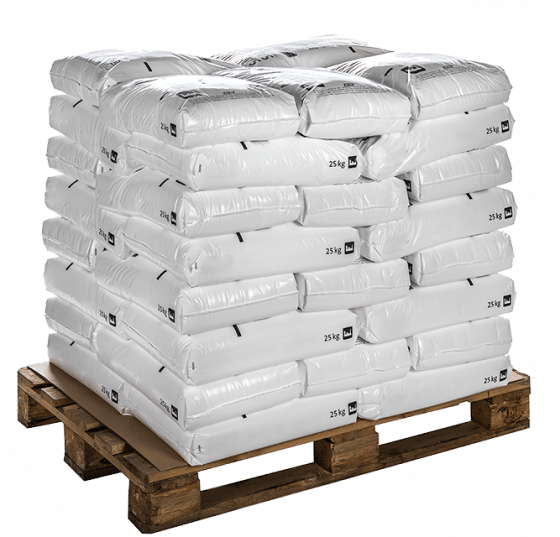 CAS nr. 7791-20-0
Nickel Chloride
Nickel chloride, also referred to as nickel(II) chloride and nickel dichloride, is the nickel salt of hydrogen chloride. The water-free substance is a yellow, hygroscopic, crystalline powder. Nickel chloride is highly soluble in water. The hexahydrate is the most common form and is green in colour.
Interested in ordering nickel chloride? Please feel free to request a quotation, one of our employees will usually contact you within one working day.
Delivery
Nickel chloride can be delivered directly from stock. After receiving the order, the standard delivery time is 2-3 working days (Benelux). Would you like to export nickel chloride? Delivery dates and port of receipt in consultation.
ViVoChem has excellent drumming facilities, where the chemicals are drummed in the exact amount needed. We also offer you the possibility to store your chemicals in our modern PGS hall with 9.000 pallet places. Learn more about warehousing.
Available in

Bags (1000 kg pallet)

Molecular formula

NiCI2 6H2O

CAS number

7791-20-0

UN number

3288

ADR class

6

ADR packing group

3
Request quote
Disclaimer
The information shown on this page is not a statement as to the suitability of the product for any particular application. An end user must test the suitability of the product for his process against, among other things, the applicable laws and regulations and the use of the correct quality. ViVoChem B.V. therefore does not accept any claims regarding this information.