A Career at ViVoChem?
Are you interested in a career at ViVoChem?
Please apply for the following vacany or send us an open job application. Please send us your recent resume and a motivation letter to h.wester@vivochem.nl
Everyone has something unique to contribute to ViVoChem. Whether it is enthusiasm, an eye for detail, efficiency or creating a fun working atmosphere, at ViVoChem, you get the opportunity to make optimal use of your qualities and develop yourself.
At the moment we have a vacancy for a forklift driver and operator. Please see the application below. However, feel free to send an open application.
An Impression of ViVoChem
A Career as a Forklift Driver or Operator?
Do you want to work in our modern warehouse in Almelo? ViVoChem is currently looking for forklift drivers and operators. Apply now by sending your resume and motivation letter to our HR manager Helen (h.wester@vivochem.nl).
Open Job Application
Do you see yourself working at ViVoChem, but there is no suitable vacancy? Feel free to send an open application, and we will contact you as soon as possible.
Open Job Application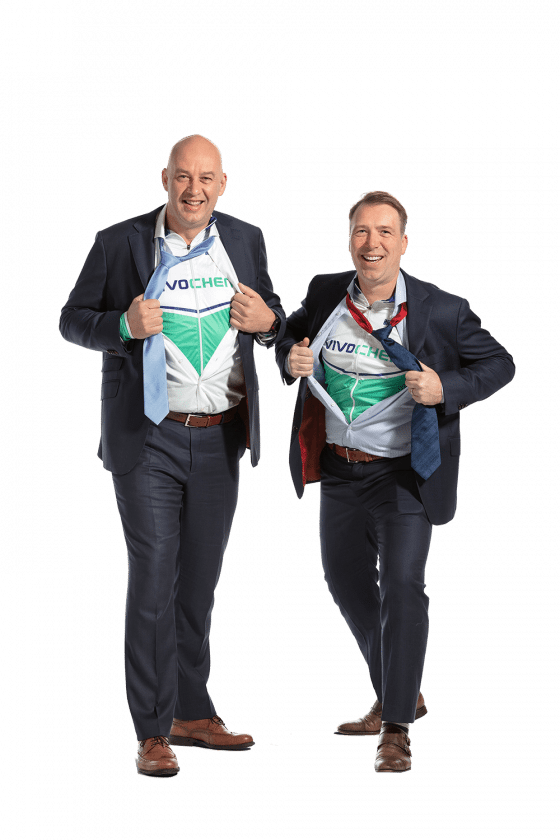 Vitality Foremost
Work and the Future

ViVoChem offers its employees a wide range of solutions and facilities to support personal circumstances and improve general health. These facilities include a monthly fee for sports activities, a weekly provision of fresh fruit, corporate sports clothing and sponsored participation in numerous sports activities and events. Satisfied employees deliver the most fantastic added value.

Job Positions within ViVoChem
Watch a video in which one of our colleagues talks about his or her position within ViVoChem.