Chemical distribution
Vivochem is a wholesaler and distributor of chemicals, or chemical (basic) raw materials, which are used in many industries and sectors. Every day ViVoChem supplies a wide range of, among other things, acids, alkalis, solvents, glycols, surfactants, peroxides, etc. in the Benelux and parts of Europe. For example, ViVoChem supplies basic chemistry and additives/ auxiliary materials to the animal feed industry (these are the feed-grade chemicals). ViVoChem is GMP + certified for this. GMP + is the certification for the animal feed industry that ensures feed safety in the entire animal feed chain.
ViVoChem also supplies a wide range of raw materials in the food industry (these are food grade chemicals, designated by the European government by means of an E number). In order to deliver these products safely and responsibly, ViVoChem is HACCP certified. This certification guarantees hygiene and food safety throughout the food chain.
For the cleaning and personal care sector, ViVoChem has a specialized range of (sustainable) surfactants available, known under the brand name "Tensidol". These green surfactants have specific properties necessary for an optimal effect of cleaning agents, detergents, shampoos, soaps, etc. Various products in this range have innovative eco-certificates including Ecolabel, Ecocert, Natrue and RSPO.
The paints and coatings industry benefits from a wide range of solvents, each with its individual properties, tailored to achieve the right formulations in paints, coatings, lacquers, sealants and adhesives. Finally, to the industrial sector, ViVoChem supplies a variety of basic chemicals, from an ever-growing range of no fewer than 450 different chemical raw materials, for all productions and processes in industrial and technical sectors.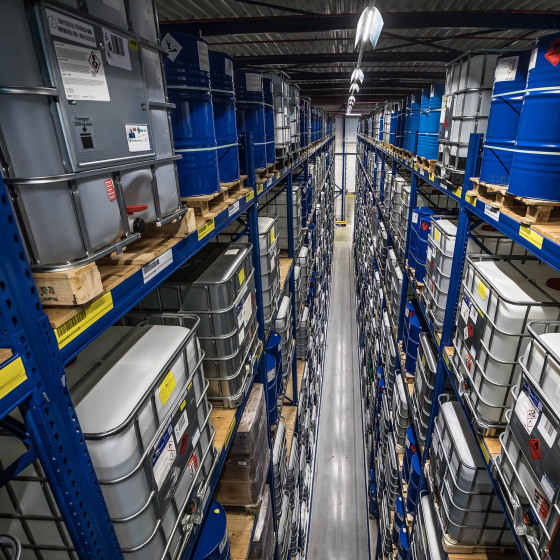 Chemical warehousing
Chemical storage must meet strict safety requirements and is not even allowed at many locations. Therefore, have your chemicals stored safely and responsibly at ViVoChem.
Close to the Port of Twente, on the XL Business Park, our advanced chemical storage warehouse can accommodate 20,000 pallets of hazardous goods in hazardous classes 3 (flammable liquids), 4.1 (flammable solids), 5.1 (oxidizing substances), 6.1 (toxic substances). ), 8 (corrosive substances) and 9 (various dangerous substances).
More about warehousing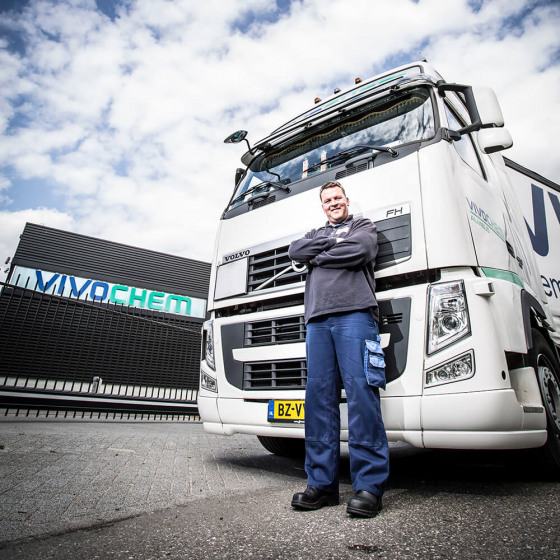 Chemical drumming
In addition to taking care of bulk deliveries in tankers, ViVoChem can also fill your products for you in the desired packaging. Using an ultramodern filling system, chemical bulk goods are safely and responsibly filled in 1000 liter IBCs or 200 liter drums. Different types of packaging are available for each specific product, tailored to the safety requirements of your location.
Transport to and from your location? ViVoChem can also take care of that for you. ViVoChem has its own fleet of 10 modern trucks, equipped with the latest technologies regarding safety and sustainability. These trucks are driven by qualified drivers, experienced in safe dangerous goods transport and trained in environmentally conscious driving.
More about drumming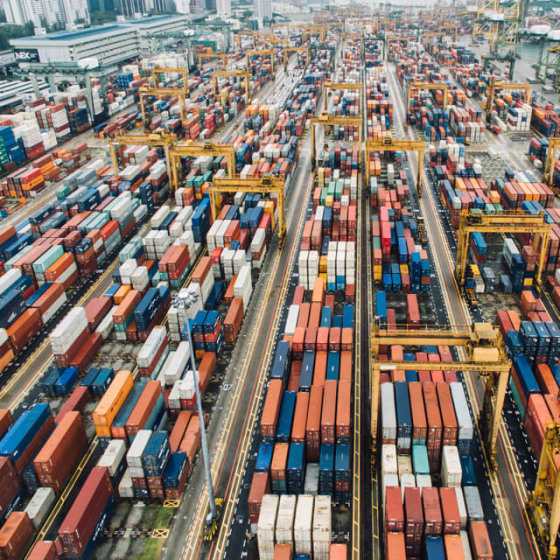 Chemical export
ViVoChem is also active in the global trade in chemicals. An experienced and professionally trained team advises you on all your export issues. Thanks to a large free stock of the most exported chemical raw materials, ViVoChem responds quickly and flexibly to your wishes.
More about export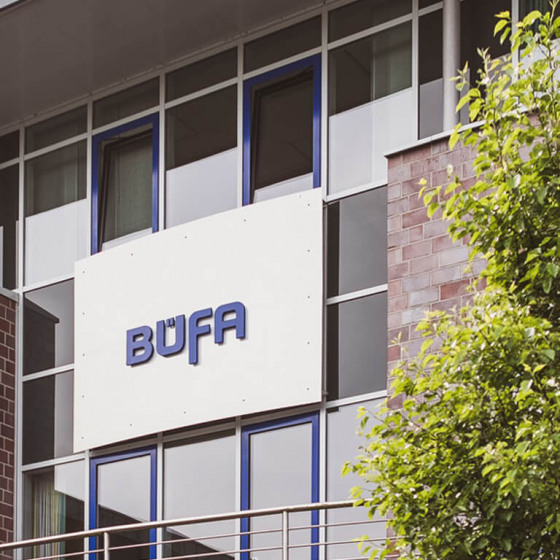 The BÜFA group
ViVoChem has been a 100% subsidiary of the BÜFA group since 2011, and belongs to the chemicals division. In addition to chemicals, the BÜFA group also focuses on cleaning solutions (BÜFA Cleaning) and composites (BÜFA Composites).
The BÜFA Group, founded in 1883 in Oldenburg (Germany), has grown into an innovative, environmentally conscious and targeted market leader in chemicals, cleaning agents and composites. Under the slogan "new chemistry", the BÜFA group brings an impressive new perspective on chemistry in all its facets.
To the BÜFA website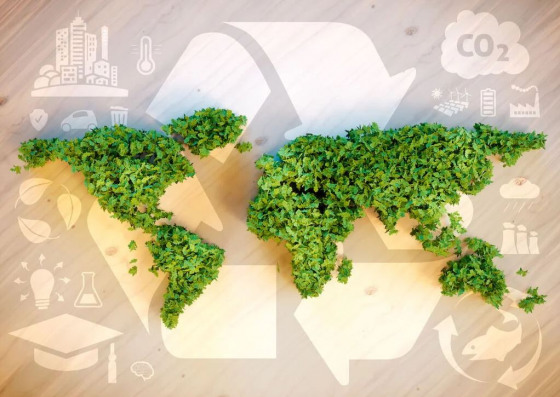 Sustainability
Sustainable and green chemistry, under the policy of a sustainable and environmentally conscious company, is high on ViVoChem's list of priorities. For ViVoChem, green chemistry goes further than raw materials from renewable sources and business processes based on renewable energy.
The health and well-being of employees is also a part of this, as is active cooperation with relations and agencies for 'sustainabilisation' of the chemical branch and the business community as such.
More about sustainability
Do you have a question for us?
You can easily contact us by filling out the form below.