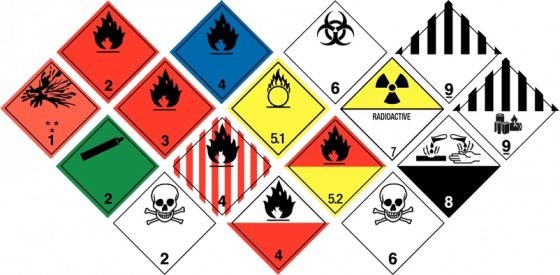 ADR Storage
Do you not have the capacity to store your chemical raw materials? Or does your location not meet the proper safety requirement to store chemicals. We have the solution! Have your chemical raw materials stored at Vivochem.
From our modern warehouse in Almelo, we supply a wide range of chemical raw materials to companies worldwide. In addition to distribution, we take care of the entire logistics process. We can fill and store your chemicals as Vivochem has a modern PGS hall with more than 9.000 pallet places, which are by all applicable requirements and regulations regarding hazardous substances (ADR).
Chemicals filled in the right packaging
Why customers store chemicals at Vivochem
Your chemicals are stored in a modern PSG hall with +9.000 by the applicable requirements and regulations regarding hazardous substances (ADR).
Do you need your chemicals quickly? We deliver your chemicals to the desired location within 2 to 3 working days.
Safety comes first when it comes down to ADR storage. Our employees are trained and have the proper certificates to work with hazardous substances.
Your chemicals are stored in our warehouse with the level of protection 1, the highest achievable level of protection.
More information on ADR storage? Read our extensive blog on this topic:
Read more
Chemicals are divided into hazard classes. In our warehouse, we can store the following hazard classes for you:
ADR Storage hazard classes
Storage hazard classes:
| Category | Name |
| --- | --- |
| 3 | Flammable liquids |
| 4.1 | Flammable solids |
| 5.1 | Oxidizing substances |
| 6.1 | Toxic substances |
| 8 | Aggressive substances |
| 9 | Various hazardous substances |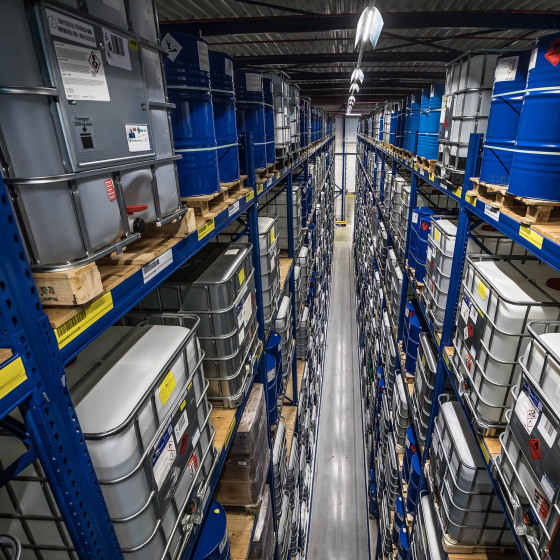 About ViVoChem
Quality and ECO certificates
Vivochem supports the Responsible Care Program and has an ISO 9001-14001 HACCP and GMP+ quality certificate. Vivochem also has an extensive portfolio of sustainable products with ECO Certification: Ecocert Cosmos, Ecocert Detergents, Nature and RSPO.
Besides being a reliable partner for chemical warehousing, Vivochem is also a total supplier of basic chemicals for a variety of sectors. Whether you are looking for sustainable green chemistry, food additives, surfactants, feed material additives or solvents, Vivochem provised uou with the right product and service.
Want to know more about Vivochem? Watch our corporate video or our about page
About us
Do you have a question for us?
You can easily contact us by filling out the form below.