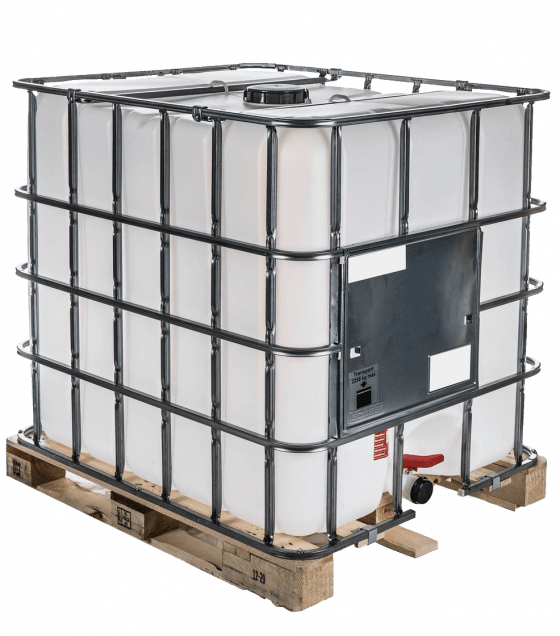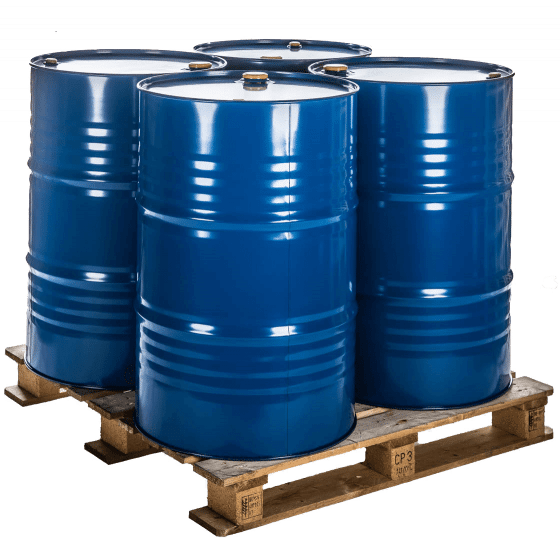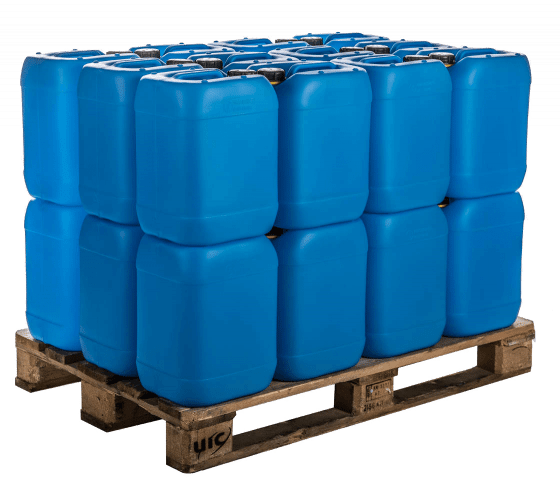 104-76-7
2-Ethyl-1-hexanol
2-ethylhexanol is a colorless liquid with a characteristic odor and is slightly soluble in water. However, the substance dissolves well in most other organic solvents. 2-EH is also referred to as octanol. 2-ethyl-1-hexanol is a solvent with a low volatility.
Delivery:
2-ethyl-1-hexanol is available from stock. After receipt of the order, the standard delivery time is 2-3 working days (Benelux). Do you want to export 2-EH? Delivery times and port of receipt in consultation.
Available in

IBC, Pallet drums, Pallet cans, Bulk

Molecular formula

C9H18O

CAS number

104-76-7
Request quote
Application
The main application of 2-ethylhexanol is as chemical raw material for softeners (additives that are added to plastics such as PVC to increase flexibility). Furthermore, ethyl hexanol can be used as a low volatility solvent for resins, wax, animal fats, vegetable oils and petroleum derivatives. Ethyl hexanol is also used in mixtures of solvents for the paints and coatings industry.
In baking finishes, 2-EH is used as a flow and gloss improver. In addition, ethyl hexanol is a raw material for a variety of (intermediate) products such as ethoxylates, herbicides, extraction agents and surfactants. In the textile and paper industry, the product acts as an anti-foaming agent.
Disclaimer
The information shown on this page is not a statement as to the suitability of the product for any particular application. An end user must test the suitability of the product for his process against, among other things, the applicable laws and regulations and the use of the correct quality. ViVoChem B.V. therefore does not accept any claims regarding this information.
About ViVoChem
ViVoChem is the B2B partner for an extensive range of basic chemicals, necessary for your production. With over 130 years of experience in chemical distribution, you are assured of a considerable share of knowledge, expertise and know-how, ready to support you in all your processes.
From the logistics hotspot "Port of Twente", ViVoChem distributes chemicals in the Benelux and parts of Europe, and also exports these chemical raw materials worldwide. A wide range of chemistry, which can be divided into acids, alkalis, glycols, amines, phosphates, solvents, phthalates, peroxides and surfactants, stored safely and responsibly in a spacious warehouse that meets all strict requirements regarding dangerous goods storage and offers space for no less than 20,000 pallets, ensures a fast, safe and flexible delivery of your products. The products can be delivered in various types of packaging, fully geared to quality, safety and of course; your needs. You can also contact us for bulk deliveries by full tanker.
You can easily submit a quote request online 24/7. You are guaranteed to receive a quote without obligation within one working day, or (if there are additional questions), we will contact you within the same period. All chemicals are available directly from stock and are usually shipped within three working days after receipt of the order.
Personal contact, stable quality and flexible delivery; the added value that guarantees the continuity of your process or production.
Because that's what it's all about: doing business together, succesfully.
More about us