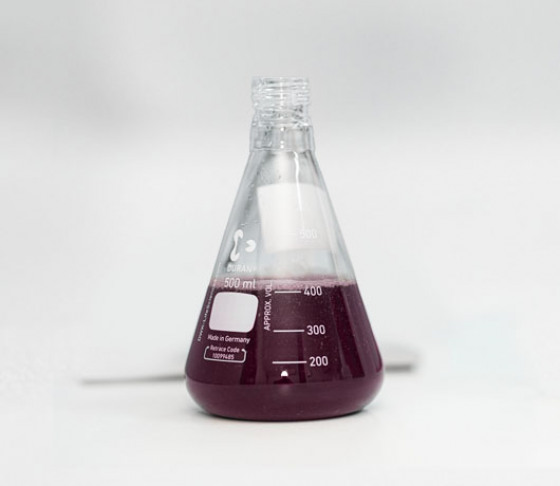 CAS nr.
FerSol®
"Better water purification with the revolutionary product, FerSol®"
Our innovative product FerSol® is the substance Ferrate(VI) in liquid form. When you use FerSol® to purify your wastewater, you make the process more sustainable and energy efficient, and you can use water circularly for your industrial process. Take part in the green industrial revolution and clean your wastewater green, efficiently and circularly with FerSol®. Please request a free quote and receive it within one working day.
Available in

IBC, Pallet drums, Pallet cans
Request quote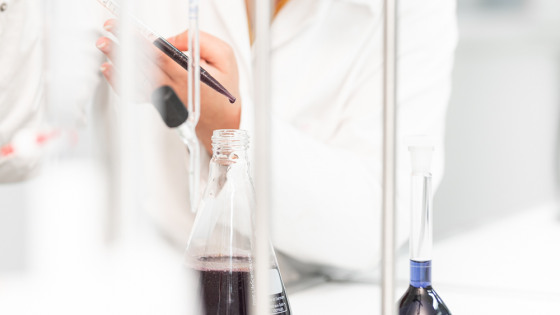 FerSol® helps stop global water scarcity
The world has a big challenge because there is a lot of water scarcity. A lot of water is lost due to the discharge of wastewater. Cleaning the water costs a lot of money, time and energy. In addition, many harmful chemicals are needed to prepare this water for reuse. That is why something must be done more economical with our water.
FerSol® is the solution to all these problems!
What do you achieve with FerSol®?
It makes the purification of water green, efficient and circular.
The water becomes so pure that it can essentially be reused in your process.
The powerful oxidizing effect ensures less sludge, which is much more compact.
FerSol contributes to your green ambitions. You save a lot of energy when purifying water with FerSol®. Because of fewer required process steps, more efficient RO systems, less sludge remains and lower required temperatures.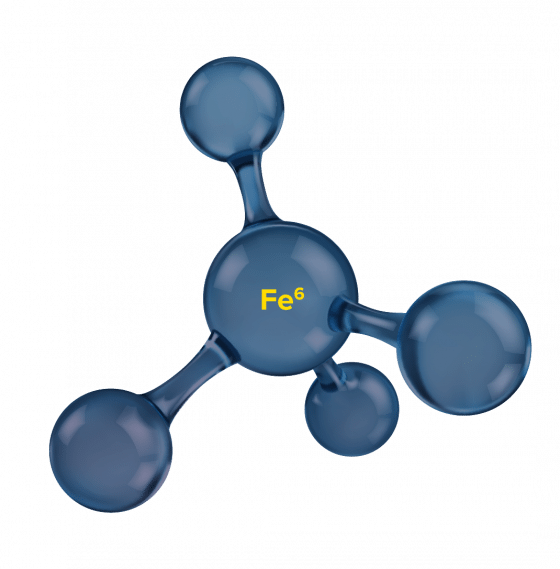 Unleash the power of FerSol®
Revolutionary water purification with FerSol® looks like this:
Green
Ferrate(VI) is incredibly powerful and environmentally friendly. It replaces traditional chemicals that are difficult to remove from the water and consume more energy. It is the best way to become more sustainable.
Efficient
Ferrate(VI) has a versatile effect: it is the most potent oxidant in the world, it reacts with dissolved substances so that they settle, and as a side effect, it eliminates some bacteria, fungi and viruses.
Circular
Ferrate(VI) makes residual water so pure that a large part can be returned to your process. Sometimes even the sludge can be reused as a raw material. The residual water no longer needs to be discharged, and in this way, you contribute to the circular water economy.
Ferr-Tech, Vivochem and sustainability
As you know, sustainable and green chemistry is central to Vivochem, which is why we are participating in the green industrial revolution with Ferr-Tech

Test FerSol® on your wastewater
Discover without obligation how FerSol makes your wastewater treatment green, efficient and circular. Find the solution for your wastewater and have it treated by us free of charge with Ferrate(VI) in the Ferr-Tech water lab. You can quickly request this via the quotation form on this page.
About Vivochem
Vivochem once started as "Visser Vogelzang Chemie BV" and has been since 2011 a part of the international group BÜFA. Vivochem is the B2B partner regarding the distribution, storage, drumming and export of chemicals.

Companies from various sectors rely on Vivochem's products and services daily. Personal contact, the possibility to outsource chemical goods and the flexibility in delivery are among the top 3 added values Vivochem has, according to its customers.

The location of Vivochem, at the XL Businesspark Almelo, is handy for the fast distribution of chemicals within the Benelux and Europe. Vivochem is also the domestic partner for the worldwide export of chemicals; situated close to the logistic hotspot "Port of Twente", Vivochem ships your chemical products quickly and accurately. Do you want to know more about the export possibilities of Vivochem? Then take a look at this page.

Whatever packaging you are looking for, Vivochem will provide the right product in the proper packaging. Does your location have to meet strict safety standards? Perhaps the Varibox is a solution. You can find out more about our packaging in this video.

Would you like to request a quotation from Vivochem? You can do so easily online by filling in the form on a product page or via the general contact form. A non-binding quote will be sent to you within one working day. We will contact you if we need additional information to prepare the quotation.

Any questions or comments?
You can reach us by telephone during office hours at +31 (0)546 577 774, or you can e-mail us at sales@vivochem.nl.
More information
Disclaimer
The information shown on this page is not a statement as to the suitability of the product for any particular application. An end user must test the suitability of the product for his process against, among other things, the applicable laws and regulations and the use of the correct quality. ViVoChem B.V. therefore does not accept any claims regarding this information.